Shopping Cart
Your Cart is Empty
There was an error with PayPal
Click here to try again
Thank you for your business!
You should be receiving an order confirmation from Paypal shortly.
Exit Shopping Cart
| | |
| --- | --- |
| Posted on December 8, 2020 at 11:06 PM | |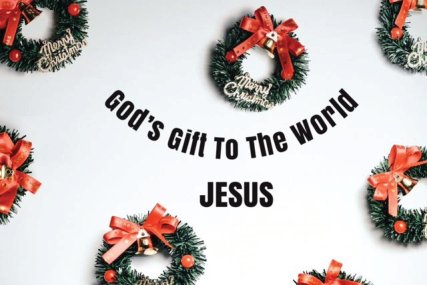 CHRISTMAS 2020
2020 had been a year like none I have ever seen in my lifetime. The world has evolved into a place that would be unrecognizable to people who lived a mere 150 years ago. Ingrained in the U.S. culture is the character called Santa Claus. Parents teaching their children to believe in a fictitious character that is not real and has absolutely nothing to do with gifts received at Christmas.  Then there is the argument of the race of Santa Claus.  Is Santa white or black?  Who cares?  He is fake. Teaching children to believe in anything other than Jesus Christ, the One and Only true God, is idolatry.  Lying to children, telling them to ask Santa to provide for them is a deflection from the real source of their provision.  When I was young, my parents taught me that lie and I did the same to my children.  It was not until I surrendered to the Holy Spirit of God, I recognized that the practice of teaching children to believe in a fake character was idolatry (idol worship).  The celebration of Jesus' birth should not be shared with a fake character that takes away the focus from Jesus.  
God's word tells us to share the good news of the birth of Jesus (God's only begotten Son) with our children, our children's children, every generation until Jesus returns.  
It is hard for people to fathom that God loved the world (his creation) so much that He was willing to come into the world through the womb of a virgin girl, suffer at the hands of His creation, go to hell and release the captives, taking the authority from Satan and reconciling His relationship with mankind.  Christmas is suppose to be a celebrate of God's anointing.  The anointing that we receive when we make Jesus the Lord of our lives by believing that He was born by way of the Holy Spirit and not by male sperm.  A supernatural birth and resurrection.  Jesus reconciled us to God, giving us an audience with God when we pray.  Jesus came into the world for the purpose of restoring our relationship with God the Father and to take away our sins if we accept and believe in Him.  He also was born so we could receive the Holy Spirit to guide us through life and prepares us (our bodies) to receive the Holy Spirit to live on the inside of us.
The Holy Spirit is a comforter, teacher, protector, healer, and provider and would not be available to us if it were not for the birth, death and resurrection of Jesus.  So this Christmas when you are celebrating, remember you are celebrating the Holy Spirit that Jesus made available to us.  Jesus came to bring Joy, Peace and Goodwill to mankind and He can't keep you if you refuse to have a relationship with Him.
The way to have a relationship with Jesus is to first acknowledge that He is the Son of God born of a virgin and died for our sins.  After you confess that Jesus is Lord and believe that He is the Son of God who died for our sins, ask the Holy Spirit to come and live in you.  The Holy Spirit will teach you and guide you through this journey on earth and will be with you forever, never leaving or forsaking you.
In recent conversation, the question regarding salvation came up.  The question was once saved are you always saved and my answer was "yes".  God said that when the Holy Spirit comes to live on the inside of you, the Holy Spirit is sealed in you, not going anywhere.  Jesus said He would not lose one that the Father had given unto Him.  So when the Holy Spirit is sealed and Jesus' promise not to lose one that the Father has given to Him is a promise that once you believe and receive, it is forever.  This is reason to celebrate and praise the most high God, Father Jehovah who came into the world to restore His relationship with mankind through the person of Jesus.
Wishing you and your family a very Merry Christmas and a Happy New Year!!!!
Categories: None
/