Shopping Cart
Your Cart is Empty
There was an error with PayPal
Click here to try again
Thank you for your business!
You should be receiving an order confirmation from Paypal shortly.
Exit Shopping Cart
| | |
| --- | --- |
| Posted on August 5, 2018 at 2:52 PM | |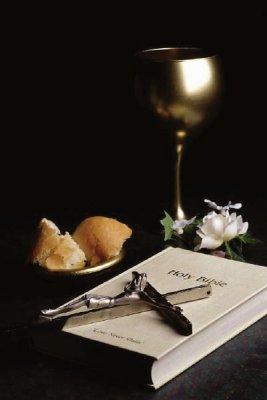 THE SACRIFICE HAS    BEEN MADE
It is hard for most people to fathom that Jesus paid the price for our eternal salvation. That through Jesus, we have an eternal connection to God and that any sins committed in the natural is not imputed (charged) against us spiritually.
We are conditioned (shaped) to think that if we do wrong, you receive a punishment (consequences) for the wrong act that was committed.  The GRACE message teaches us that God does not leave us EVER once we accept the sacrifice of His Son Jesus and are reborn of His Spirit.  God's word confirms it when it states in Hebrew 13:5 that God will never leave us, nor forsake us.  God had to turn away from His Son while His Son was sacrificed for sin.  God doesn't have to turn away from us, because Jesus paid the price for sin.
Where people get confused is some people think the spiritual & natural realms (kingdom/dominion) are governed the same and that is not the truth.  Even though once you are born-again, sin is not imputed (charged) against you spiritually, the natural realm (kingdom/dominion) there is still consequences.  God in His great mercy made provision for us to manage our natural imperfections when in His word in Psalms 32:5, Proverbs 28:13, and I John 1:9 it indicates that if we confess our sins, God is faithful and just to forgive us & cleanse us of all unrighteousness.  This appears conflicting to some because of the fact that Jesus paid the price for our sins so why is there a need to confess and ask for forgiveness.  The reason goes back to the government of the two realms (spiritual & natural kingdoms).  They are two different kingdoms.
The scriptures pertaining to confession & forgiveness of sin cross covenants, the covenant of Moses (Law) & the covenant of Grace (Jesus).  In both covenants, the confession of sins & the forgiveness of sins were addressing the natural realm (kingdom/dominion) and not the spiritual because even though God's people under the covenant of Moses died before the promise of spiritual salvation was manifested in the natural, God made provision for them when they died to put them in a special compartment in the spiritual realm to reside until the fulfillment of the promise of eternal salvation.  Once Jesus fulfilled the mission, sacrificing His body for sin, the souls under the covenant of Moses & Abraham who believed where released from captivity and entered into the eternal existence with God.
People have to know & understand that there are two realms (kingdom/dominion), the natural & spiritual.  Even though they intertwine, they are governed differently.
There are still consequences for non-repented & non-confessed sin (immoral conduct) in the natural but not in the Born-again spiritual realm (kingdom/dominion).  When you abide (live) in Christ & Christ (God's anointed Spirit) lives in you, God DOES NOT impute (charge) sin against you Ever.  Jesus took care of sin once and for all times that is why He is called the Last Adam (incorruptible spiritual seed).
This is why I pray confessing: Father Jehovah, thank you that you do not impute sin against me because I have accepted the truth that your Son, Jesus, paid the price for my sin.  I do know and understand that in the natural, that I am not perfect.  I acknowledge natural sin and I thank you for being faithful and just to cleanse me of sin that is committed in my natural body and giving me the strength and knowledge to turn away from those things that have negative consequences in the natural and leading me in a way that has positive results in the natural realm through Jesus Christ, our Lord.  I have overcome.  In Jesus name I pray and give thanks and walk in my spiritual authority in the natural realm.  AMEN!!! 
YOUR COMMENTS AND QUESTIONS ARE WELCOMED. I HOPE THIS ENTRY INTO MY BLOG IS A BLESSING TO ALL THOSE THAT READ IT.
Categories: None
/