Shopping Cart
Your Cart is Empty
There was an error with PayPal
Click here to try again
Thank you for your business!
You should be receiving an order confirmation from Paypal shortly.
Exit Shopping Cart
| | |
| --- | --- |
| Posted on July 1, 2018 at 12:44 PM | |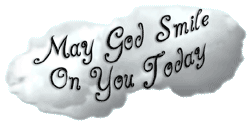 There is compelling evidence in the Word of God that the fruit consumed by Adam and Eve in the Garden of Eden was sexual/spiritual treason and it was immoral.  The very act separated them from God and banished them from the beautiful habitation that God had created for them to enjoy.

God commanded Adam and Eve to be fruitful and multiply. We know the natural way mankind multiplies is by sex between a man and a woman.  The man has the seed (sperm) that has to fertilize a woman's egg to produce.  Most fruit has seeds and its in the seed that multiplication or reproduction occurs.  When you examine the Word of God, you see that no change occurred when Eve ate the forbidden fruit (she disobeyed the commandment of God = sin). The change did not occur until Adam (Male) ate the forbidden fruit.  The reason nothing happened or changed when Eve sinned was because Adam was the seed bearer.  When Adam disobeyed God, the change occurred (their eyes were opened) and they were aware that they were naked and uncovered and that they had sinned against the commandment of God.
God spoke directly to Adam commanding him not to eat from the tree with fruit that was forbidden.  Adam relayed the message to Eve.  Eve did not get the message firsthand from God but got the commandment through her husband Adam, the seed bearer.  God allowed Adam and Eve to eat freely from every fruit bearing tree except for the Tree of the knowledge of Good & Evil and told Adam that the day that he ate from this tree, he would surely die.  The tree of Life was in the garden as well but God did not command Adam not to eat from it.
The seed of an apple, orange, lemon, watermelon, etc. are totally different from the seed of man.  Most reproduction occurs in the seed.  You have to have a seed to reproduce.  God's command allowed Adam and Eve to eat freely from these types of seed bearing trees but not the tree of the knowledge of Good and Evil.
God, in His Word, refers to mankind as a type of tree. Psalms 1:3 Those who delight in the law (commandment) of the Lord shall be like a tree planted by the rivers of water, that bringeth forth his fruit in his season. Seed can also be associated with "action" and fruit with "results of an action."  We know the result of Adam's and Eve's action (disobedience) was a separation from their habitation that God had created for them and they, as a result of disobedience, endured pain and struggles that "pre-sin" they did not have to endure.  However, "post-sin", the fall and deterioration (aging & decay) of the human body began.  Not only was mankind affected but all living things were affected and eventually deteriorated and died.
Further evidence that sexual immorality was the sinful act that occurred in the Garden of Eden is when Adam's and Eve's eyes (not their natural eyes because they could absolutely see with their natural eyes because the tree was pleasing to their eyes) were opened and they were aware they were naked and saw nakedness as being wrong and shameful.  They did not cover their mouths but their bodies/loins.  The part that was used to sin and spread seed.  Sex is more than just a natural act but is also spiritual.
The man ruling (having authority) over a woman in marriage or otherwise was a part of the curse that occurred as a result of Adam's and Eve's disobedience.  In marriage, God's original intent was that they were suppose to be equal partners submitting themselves to each other.  I decided a long time ago not to live under the curse.
There is a reason why God did not use man's seed to bore His Son Jesus, who is referred to as the "Last Adam" because the first Adam's seed was corrupted through sin in the Garden of Eden.  Adam's corrupt seed is the very reason why mankind has to be born-again.
The enemy (called Satan) has been envious of mankind from the beginning and his ultimate goal is to destroy God's creation (mankind).  He was able to corrupt man's seed through deception and seduction. Psalms 8:4 What is man that thy art mindful of him? and the son of man, that thou visit him? For thou has made him a little lower than the angels*, and hast crowned him with glory and honour. Thou made him to have dominion** over the works of thy hands; thou hast put all things under his feet.
Again, Satan is envious of mankind because the Word of God tells us that Satan wanted to be like God and elevate himself above God so when God created mankind in His image and likeness, Satan was envious and set out to destroy what God gave to mankind and to ultimately destroy mankind.  If Satan can get mankind to accept his fallen/corrupt nature and not believe and walk in the born-again spirit/nature, Satan can control and fulfill his goal to kill, steal and destroy.
*Angels  (this translation was inaccurate because God made mankind in His Image and Likeness.  Angels are servants to mankind.  If mankind was lower than angels, mankind would have no authority over Satan, who is an angel.  Jesus restored our authority over angels.)
**Dominion (means Authority & Power)
DECIDE TODAY TO STOP ALLOWING SATAN TO HAVE AUTHORITY OVER YOU AND RECEIVE THE GIFT OF LIFE THROUGH ACCEPTANCE OF JESUS.
NOTHING IN THIS WORLD, EXCEPT THE AIR WE BREATH, IS FREE.  IF ITS FREE TO YOU, BELIEVE ME SOMEONE ELSE HAD TO PAY
JESUS PAID THE COST FOR YOUR REUNION WITH GOD.  REUNITE WITH GOD TODAY!!!
YOUR COMMENTS ARE WELCOMED!  THANK YOU FOR VISITING THIS BLOG!!
Categories: None
/